Discover more from Angry Planet
Conversations about a world in conflict on an angry planet.
Over 1,000 subscribers
Pardon Our Dust - War College Working
A taste of things to come and a briefer rundown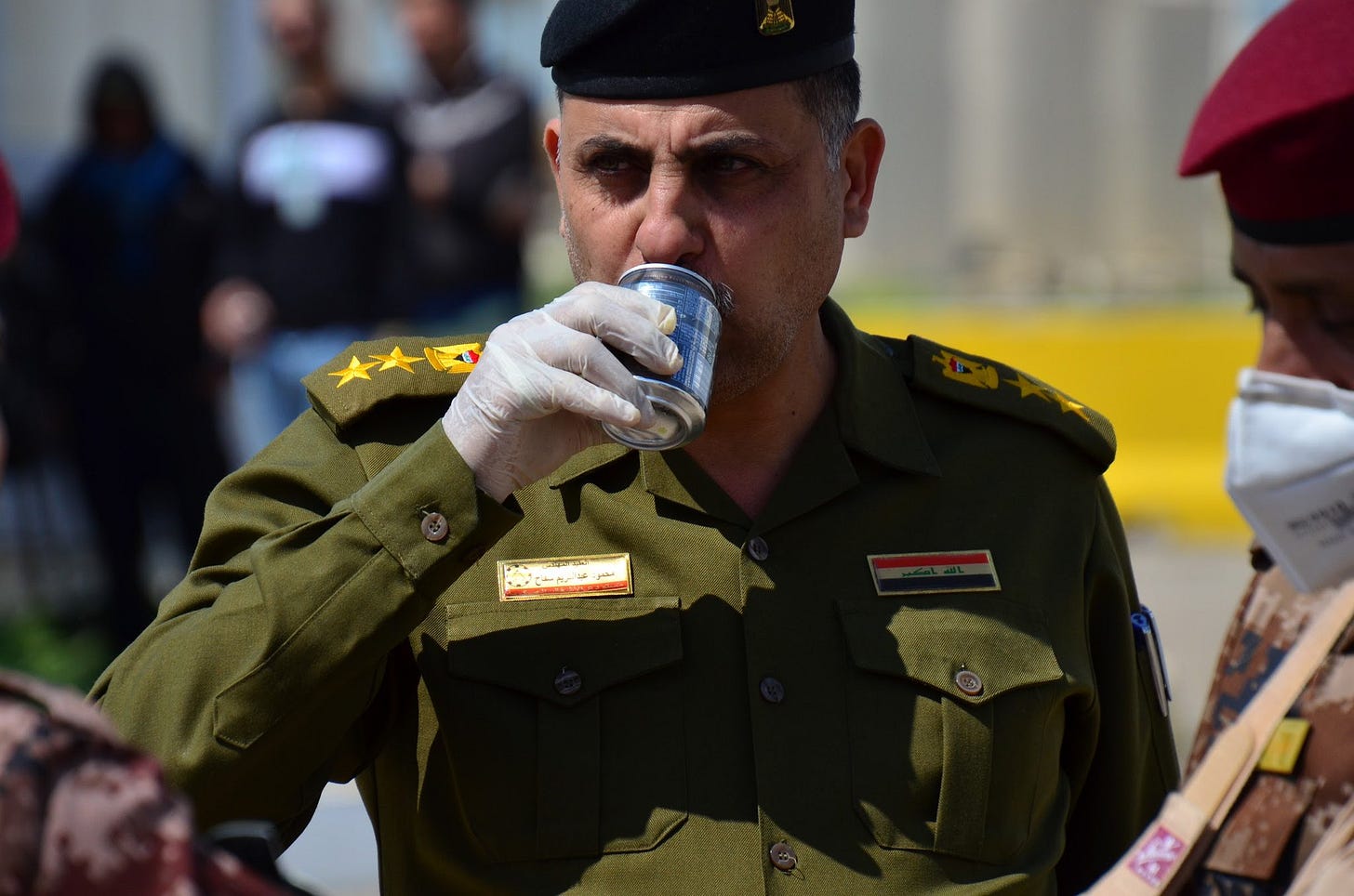 Welcome back to the Information War, War College's weekly newsletter about what's going on in the world of conflict.
Well, it won't be War College much longer and that's what we'd like to talk to you about this week.
We're taking a little break this week as we move forward with something we've been talking about for months now—rebranding War College as Angry Planet.
When Jason and I started the show roughly five years ago, there were some constraints on what we could call ourselves. Angry Planet was floated, but the folks at Reuters—who were hosting us at the time—didn't care for the name. We ended up with War College.
It's a fine name, but has led to some confusion from listeners and guests. We aren't associated—and never have been associated—with any of the various U.S. war colleges. To our continuing consternation, it's often the first thing that pops up when you Google the name.
We've also always been a broader show than the name War College implies. We've covered Spartan culture in America's Special Operations Forces, interviewed the supposed secret masters behind Qanon, discussed the Sherman tank, the cocaine trade, the good and bad of the F-35, debunked Baby Boomer myths, and run a primer on how good journalists keep track of all the places America is at war.
We cover a lot of ground—but the theme has always been conflict. We're always talking about our Angry Planet. As we launched the substack and started talking about how to grow the show and do more episodes, we realized it was time for War College to become what it always was:
Angry Planet.
On your end, dear reader and constant listener, not much should change. Substack allowed us to convert everyone over to the new URL. We can change over the social media presence and alter the names in the various podcast feeds without much fuss.
We just ask that you bear with us in the next week or two while we do the conversion. Thanks for reading and listening. We couldn't do this show without you.
Still, we couldn't leave you without a brief primer on the news we saw.
Angry Planet
Seven soldiers have died in the Fort Hood area this year and we'd all like to know, what, exactly is happening in Texas.
Operation Legend continues in America's cities. Trump has described it as a "surge," borrowing the language of the war in Iraq. 
Tensions with China continue to rise as the U.S. ordered the closure of Beijing's consulate in Houston, Texas. In response, China has closed an American consulate in Chengdu. It's possible this is all part of a plan by some in the administration to leave a legacy of ruptured ties.
In Hawaii, the U.S. Army held its first large-scale training since the start of the Covid-19 pandemic. Soldiers on the islands have also played a key role in America's increasingly important relationship with Thailand. As is often the case these days, it's all about tensions in the South China Seas.
Brigade surgeon Maj. Panfilo Delacruz told Kevin Knodell that, in the event of a deployment, the Army has a duty to limit the infections not just to their force but to the allies and civilians wherever they operate.
In Ukraine, a hostage situation ended peacefully when the kidnapper's only demand was that Ukrainian president publicly recommend a documentary. He did, the hostages were freed and the kidnapper arrested.
We'll be back next week with a more comprehensive newsletter … under the banner of an Angry Planet.